Campsite with heated pool near Colmars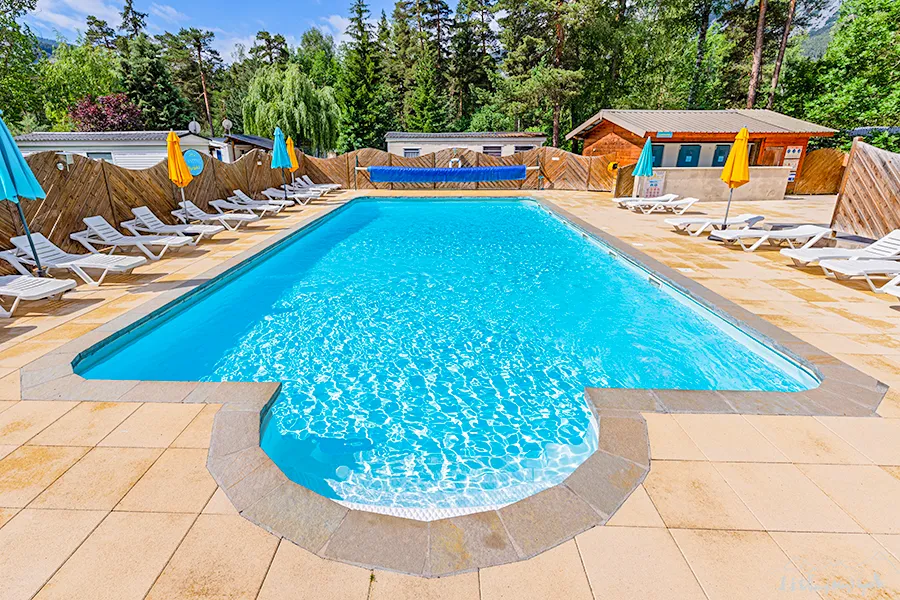 Campsite with water park
in the Alps
At the Les Relarguiers paradise campsite in the Alpes-de-Haute-Provence, a beautiful heated swimming pool is waiting for you: ready to take the plunge? From mid-June to early September, head to the big pool from 10am for a few morning swims and until 7:30pm to finish your day with a dip.
In the sunshine of the Alpes-de-Haute-Provence, make the most of the water at your campsite with heated pool near Colmars! Theaquatic area is the place to be if you want to relax, swim, play with your family or take a siesta by the pool.
Your campsite also offers a wide range of water-based activities. There's no paddling pool here, but the water depth is suitable if you want to take advantage of your vacation to teach your child to swim.
Aquatic activities
in our pool
When you book a campsite with a water park, you want to make the most of it. At Camping Paradis Les Relarguiers, you could well be tempted to spend a whole day in the heated swimming pool.
There's no shortage of aquatic entertainment in the pool! Aquagym in the mornings, water games and water sports tournaments in the afternoons: there's something for everyone, every day more tempting than the last.
Water games designed for children and adults alike, so everyone can have fun together! It's an opportunity to see friendships made by the poolside!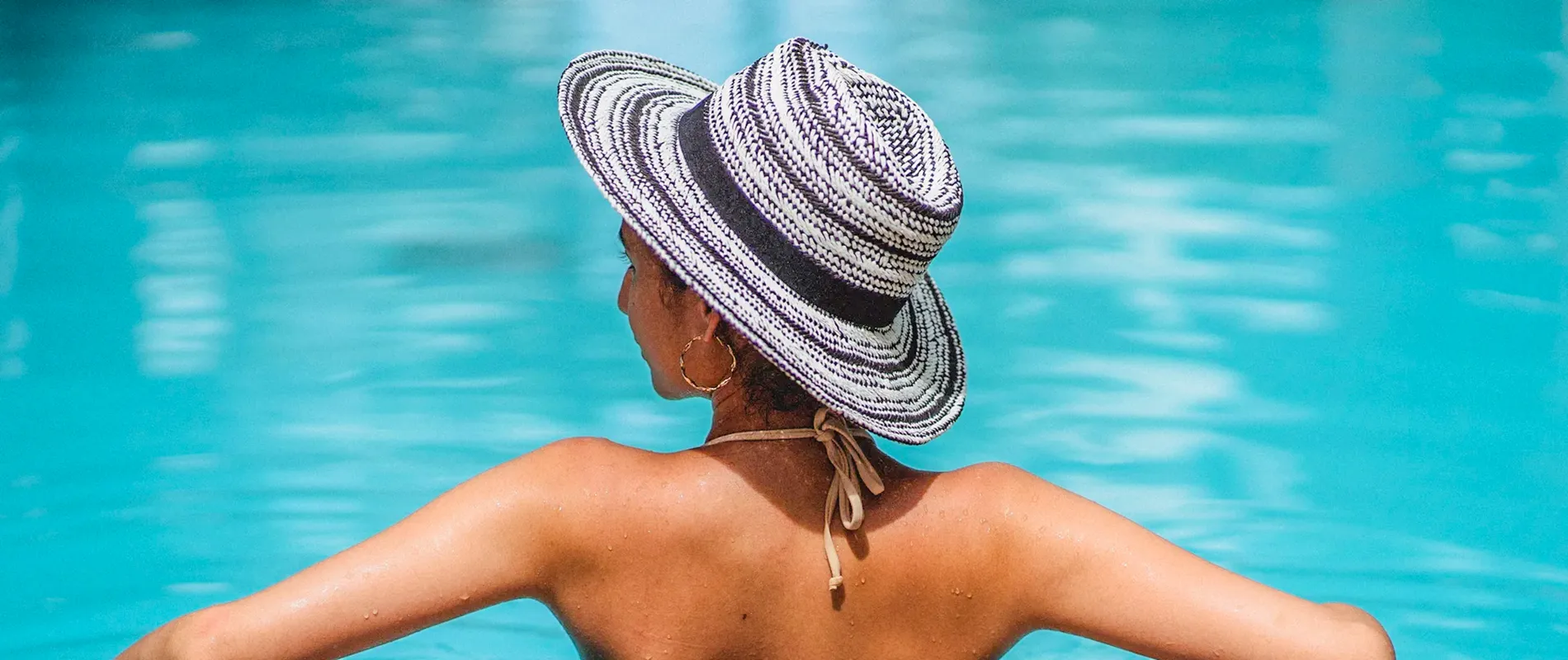 Your most beautiful
tanning
Relax on our sunbeds, at the edge of the aquatic area
Vacations are for relaxing! At Camping Paradis Les Relarguiers, you'll have every opportunity to recharge your batteries, whether by the pool or in the river that runs alongside the campsite. The open-air heated pool is lined with sunbathing l oungers!
The program includes naps, sunbathing and lounging: the pleasure of doing nothing in a privileged natural setting, thinking about the beautiful hike that awaits you the next day, or reminiscing about the festive evening of the previous day. In the shade or in the sun, your deckchair is already waiting for you by the pool at your campsite near Colmars!
Our restaurant, our animations and our accommodations